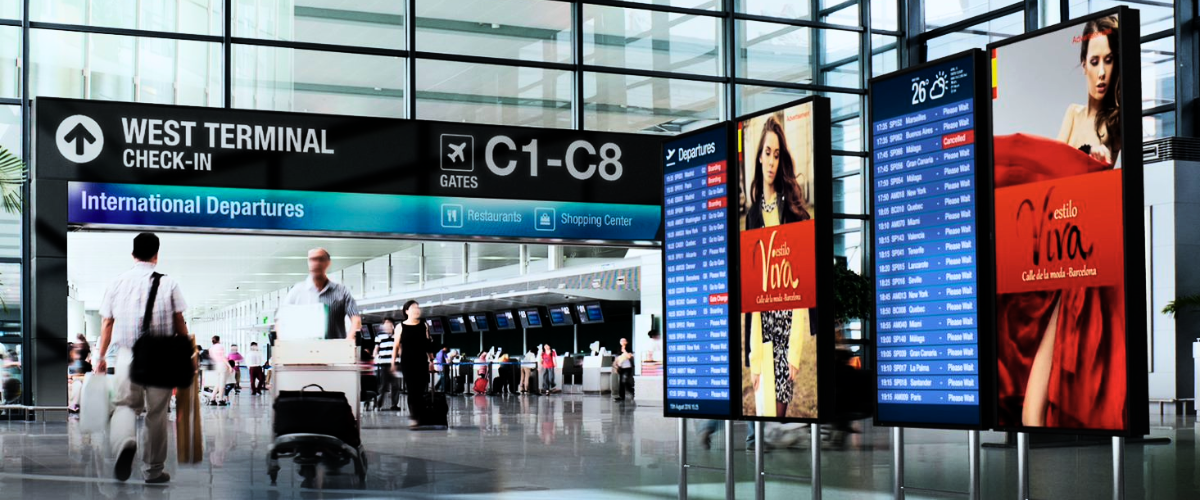 Mini PCs - the ideal digital signage players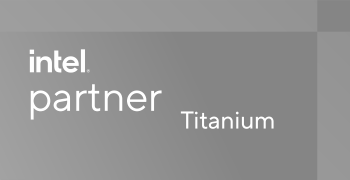 Digital displays, smartly solved with Mini PCs
What does digital signage actually mean? The term covers all display systems, from digital room signage and guidance to all kinds of customer information and digital advertising. The base of every digital signage installation is at least one screen, a player and the software to control the displayed content.

Mini PCs are the better media players
A player is needed to feed the screen with display content. Ideally, the player is so small that it can be hidden invisibly in or behind the screen. Today, there are many forms of these players on the market. From mini-PCs to sticks and slot-in computers that can be slid into the screen's housing to SoC solutions (system on a chip), i.e. computers that consist of only one chip.
Although the slimmed-down solutions such as SoC or sticks are a super-small solution but they are also limited in their possibilities. If you only need a simple display solution and do not plan to expand it in any direction at a later date, you are well served by such small computers. For expandable solutions, on the other hand, for example if a second display is to be used, mini PCs are the right choice.



Why we recommend Joule Performance NUCs as players for digital signage
The mini PCs of the NUC series are based on Intel® NUC systems and have elementary features that predestine them for individual digital signage installations:

Computing power in a small format
At around 10 x 10 cm, the NUC Mini PCs are so small that they can simply be hidden discreetly behind the display, in the stele or in the wall behind the display.

Prepared for easy mounting
The Joule Performance Mini PCs feature the standardised Vesa mount, allowing them to be mounted on any display in the fixtures provided.

Despite its small dimensions, each NUC Mini PC is a fully-fledged Windows system that delivers the performance of a conventional PC. This means they are also equipped for growing digital signage installation requirements.

From quiet to silent - what do you need?
Digital signage installations cannot tolerate background noise. The range of Mini PCs has noise emissions under control throughout. It ranges from very quiet to completely silent with fanless models.

Low operating temperature
Thanks to the intelligent performance control, the NUC Mini PCs do not heat up unnecessarily. This is particularly useful when used with digital signage solutions, as the PCs are often mounted in confined spaces.

The NUC range of Mini PCs feature an advanced graphics chip that effortlessly plays back video in 4K resolution (4096 x 2160 pixels). Brilliant commercials and advertisements are captured in the highest quality, and with a Joule Performance Player they are also played back at this level.

Depending on the choice of processor, the Joule Mini PCs can be remotely rebooted, maintained, updated with new content and repaired. The access to the screen and player is often difficult because they are mounted in inaccessible locations. This is where remote operation is very valuable. In addition, travel distances are saved.

Today it is one branch that is equipped with an information display, maybe tomorrow it will be five locations? When designing digital signage solutions, the mini PCs from Joule Performance leave many options open for the future: in terms of other digital signage software, more sophisticated content or even a growing network of screens.
Une puissance considérable pour le Digital Signage:
Joule Performance NUC I3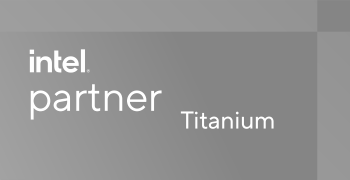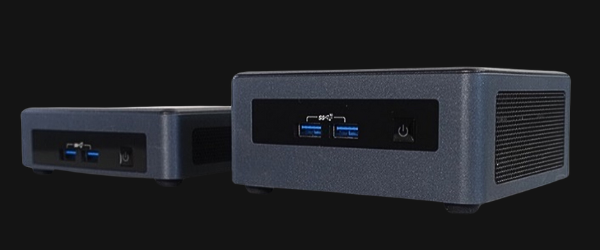 The basic configuration of the NUC I3 mini PC offers a choice for a wide range of digital signage solutions.
Choose the appropriate performance level, the required noise level and additional functions such as remote maintenance and monitoring.