RISE IN COMFORT AND STYLE
Comfortable premium gaming chairs from Joule Performancee
Joules Performance gaming chairs are all about ultimate comfort and maximum durability. Their secret: high-performance fabric or genuine Alcantara combined with top quality genuine leather or vegan PU leather. This, together with optimised ergonomics and a stylish design makes them the perfect gaming chairs for long periods spent gaming and working.


UNIQUE
Exclusive materials and excellent design.
---
ERGONOMIC
Individually adjustable for maximum comfort.
---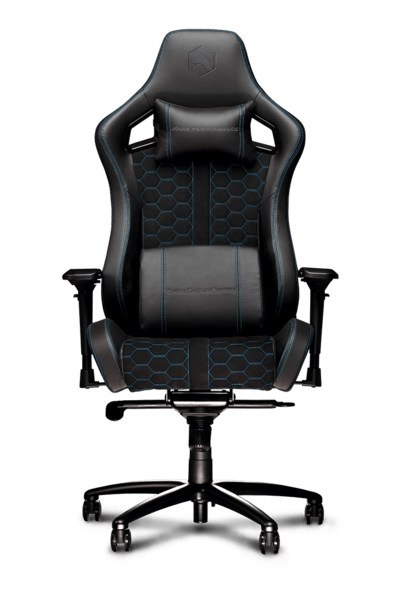 GUARANTEED
With a full 30-day money back guarantee*
---
#SWISSCRAFTED
Swiss perfection without compromise.
---
Highlight: Exclusive materials
HIGH-PERFORMANCE FABRIC
Inspired by high-end luxury car seats, comfortable sportswear and soft cushions. Our exclusive high-performance fabric brings together all the features you need for your perfect gaming chair: it's ultra soft and easy to clean like microfibre, but also durable and temperature-regulating at the same time. And all that for many years, thanks to our careful selection and strict quality control.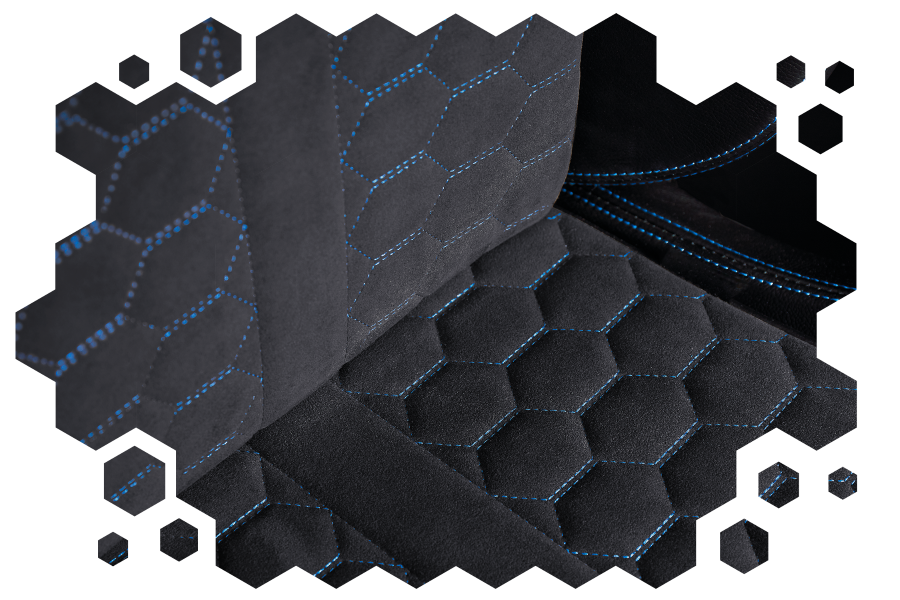 Thicker and harder wearing than conventional fabric. For years of daily use.

Exceptionally soft and smooth. Maximum comfort with a "wow" effect.

Dry and cool even when you're in the heat of battle. And pleasantly warm in winter.
JOULE PERFORMANCE GAMING CHAIRS
» ESSENTIAL «
GAMING CHAIRS WITH


HIGH-PERFORMANCE FABRIC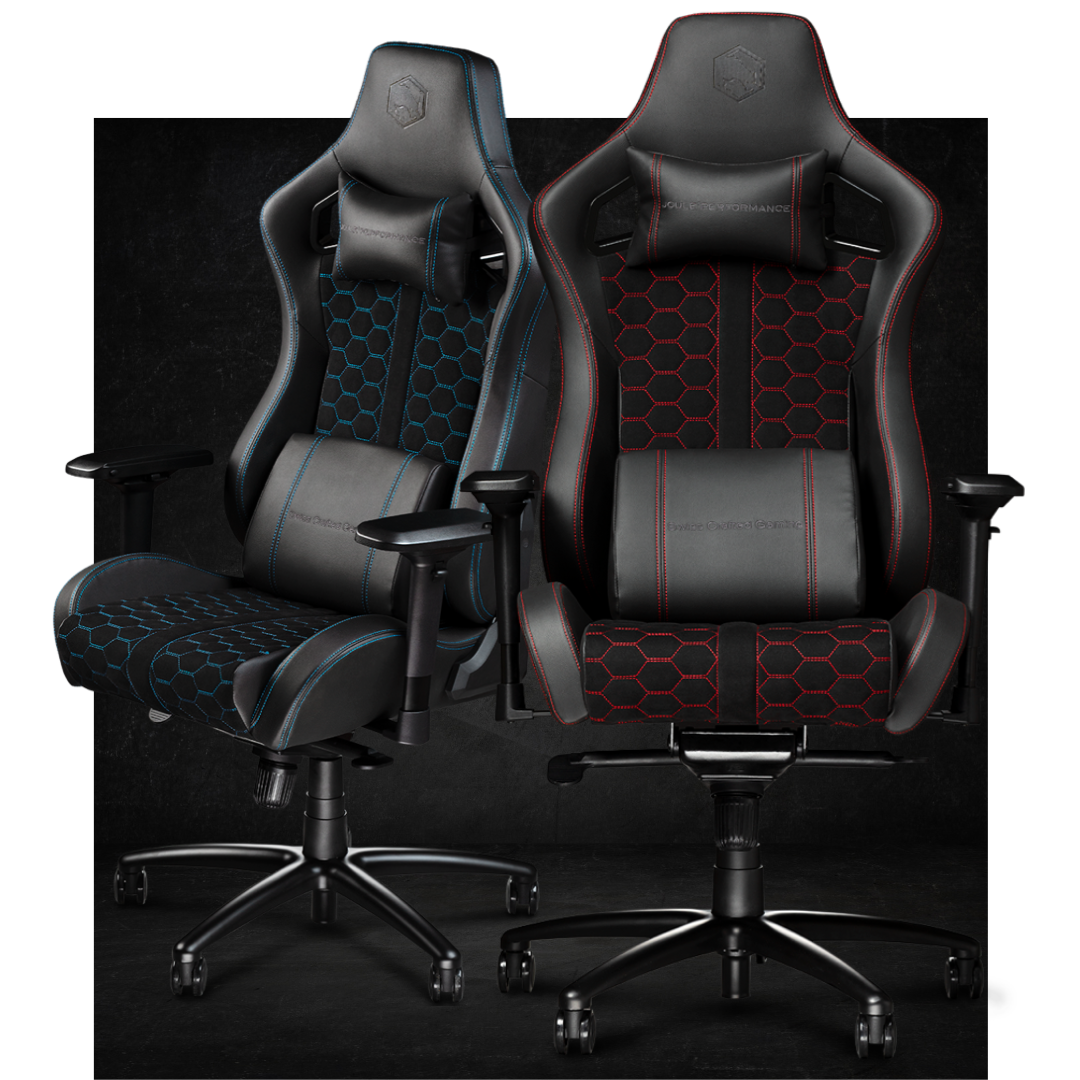 View details

Solid support for your best performance.

Back and seat upholstered with exclusive high-performance fabric.

Extremely soft, durable and easy to clean.

Side padding and cushions with PU leather.

4D armrests + memory foam cushions.

Detailed stitching in red or blue.
» EDITION «
GAMING CHAIRS WITH


ORIGINAL ALCANTARA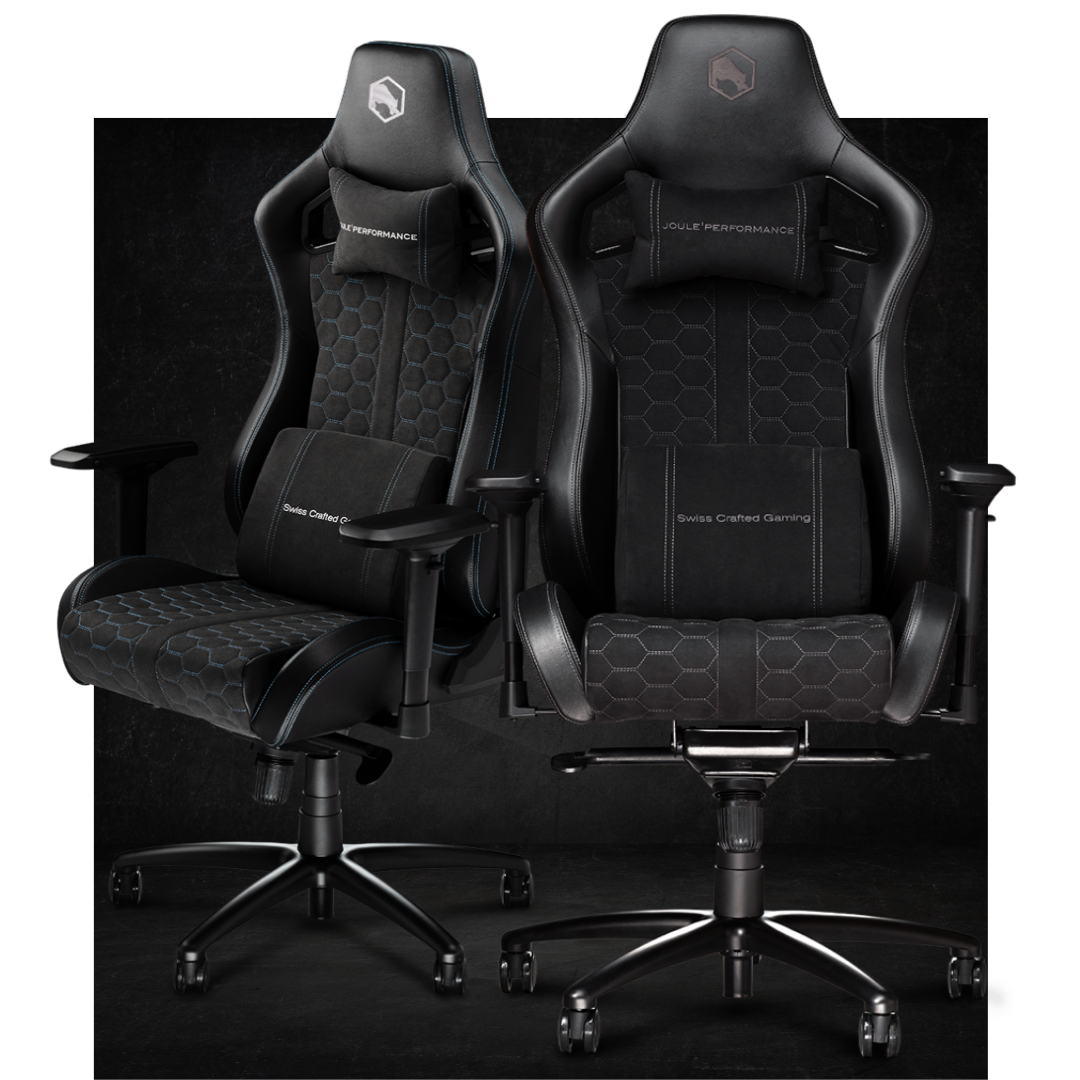 View details

Italian luxury meets Swiss design.

Back and seat upholstered in genuine Alcantara – made in Italy and climate-neutral.

Breathable, antistatic and easy to clean.

Side padding with stylish genuine leather (opt.)

4D armrests + memory foam cushions.

Detailed stitching in a choice of 4 colours.
UNSERE GAMING STUHL SERIEN
GAMING STÜHLE MIT


PU-LEDER + STOFF
GAMING STÜHLE MIT


ECHTLEDER + STOFF
CUSTOMERS AND PRESS APPROVE

The fastest shipping I've ever experienced, the chair arrived less than a day after ordering. Great quality and build, instructions are very clear and easy to understand. I hope it lives up to its promise and lasts for years =)

- ExperiencE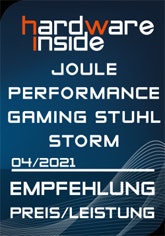 A brilliant gaming chair. It has a really professional, high-end look. Feels like sitting in a Ferrari ;) Plus I love the wide seat and cool stitching. A top product!

- GEESE
QUALITY COMPONENTS ACROSS THE BOARD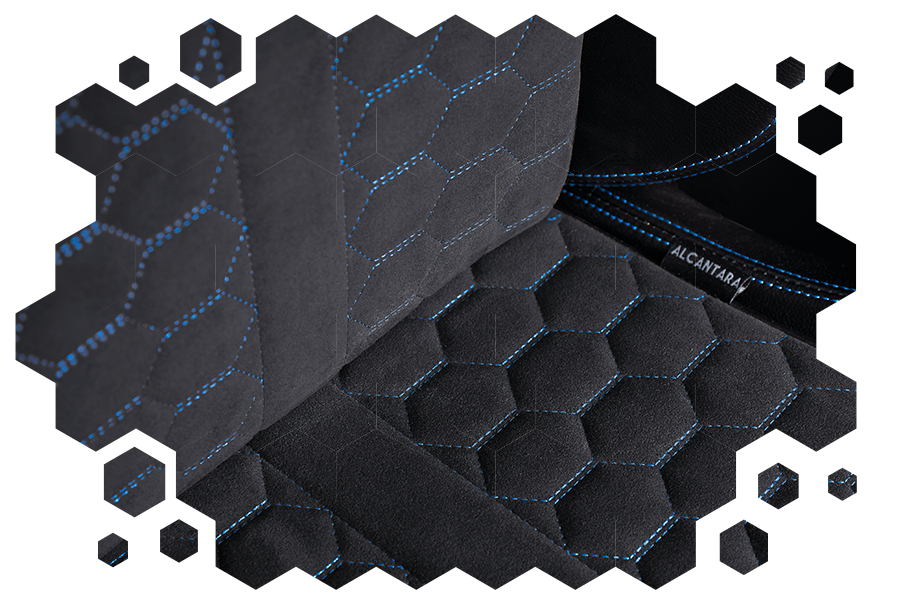 Exclusively available for EDITION series models
Original Alcantara

The star feature of luxury cars and racing seats – and of your Joule Performance gaming chair. The Alcantara material used for the backrest and seat is as breathable as fabric, as easy to clean as imitation leather, and as robust as genuine leather. Plus it offers a unique silky soft surface texture and excellent temperature regulation: a refreshingly cooling effect in summer and pleasantly warm in winter.
Genuine Alcantara is produced exclusively in Italy without animal products and using a climate-neutral process. A win on all levels!
The highest standards without compromis
SWISS QUALITY
Don't like to make compromises? Neither do we! It doesn't matter whether you go for PU leather or genuine leather to complement our high-performance fabric: all materials have undergone a long selection and testing process. Every gaming chair is a masterpiece of Swiss quality. Quality is in everything from design through to production. From the first component to the last seam.
With a 30-day money back guarantee*

2-year warranty

Quality assurance directly from the manufacturer
* Only for disassembled gaming chairs in original packaging. A full refund will only be given if the chair is returned undamaged. Return shipping costs will not be paid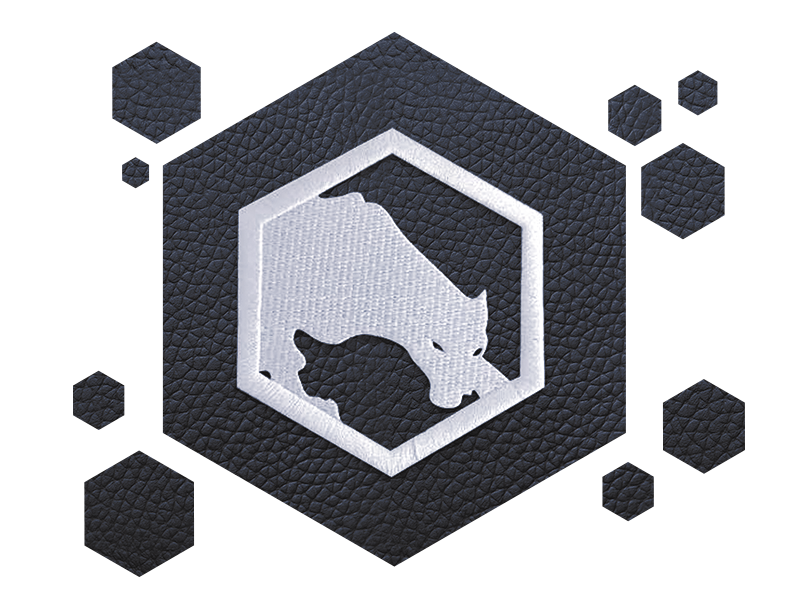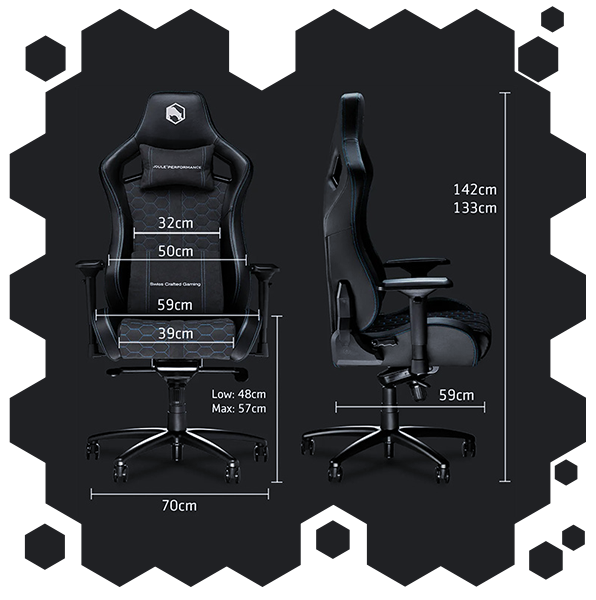 Strong and flexible
TOTALLY ERGONOMIC
Enjoy maximum comfort thanks to high-quality cold foam padding. It's not too hard or soft and provides the best possible relief for your back. Both the seat and backrest support a healthy sitting posture in all environments through their ergonomic design and adjustment options. And they do so for years.
Suitable for heights between 160 and 190 cm

Deformation-resistant cold foam filling
The perfect sitting position at all times
FLEXIBLE BACKREST
Need a short break? Just stay seated! For some downtime, you can recline the backrest backwards up to an angle of 150°. When you're sitting, the tilt function gently balances every movement. So you're always in motion without even noticing it. A real treat for your back!
10 reclining positions up to 150°

Tilt and lock function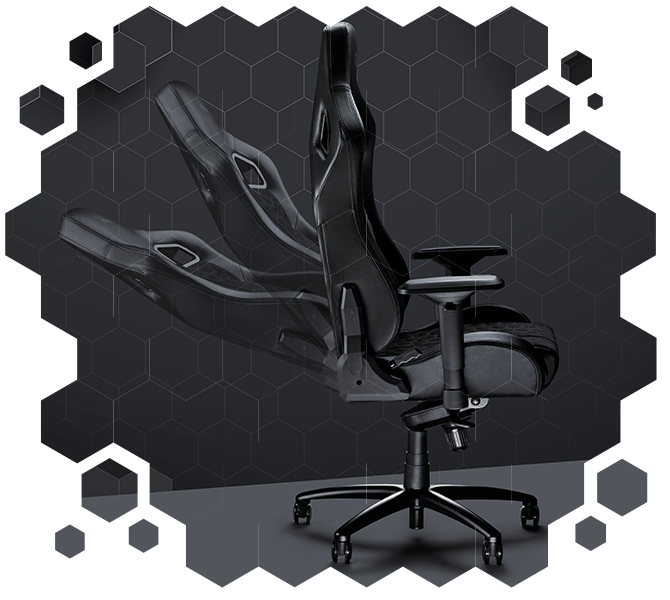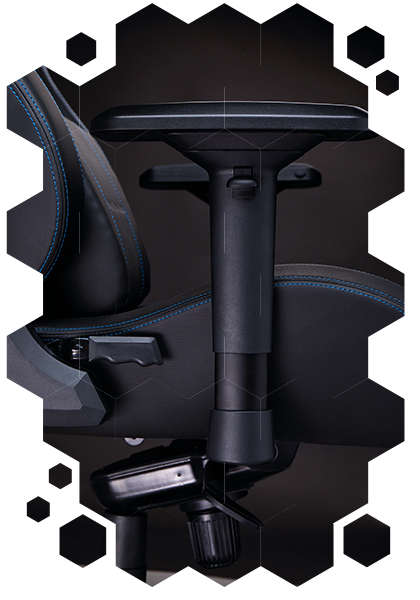 Four-dimensional comfort
4D ARMRESTS
Adjust the armrests in 4 ways to suit your needs: by height, distance from your body, distance from the backrest and by rotation angle. This allows you to find the perfect setting for your sitting posture. The result: relief for your shoulders, arms and wrists.
Wide armrests

Vertically adjustable by 4cm

Horizontally adjustable by 6cm
Neck and spine optimally protected
MEMORY FOAM CUSHIONS
Two extra cushions provide even more comfort. A breathable memory foam cushion adapts to the curve of your spine and supports your lumbar vertebrae. This provides additional support and relief. The neck cushion lets you lean back and relax.
Always included

Upholstered with PU leather or microfibre fabric (model dependent)

Optional use and fully adjustable to your perfect sitting position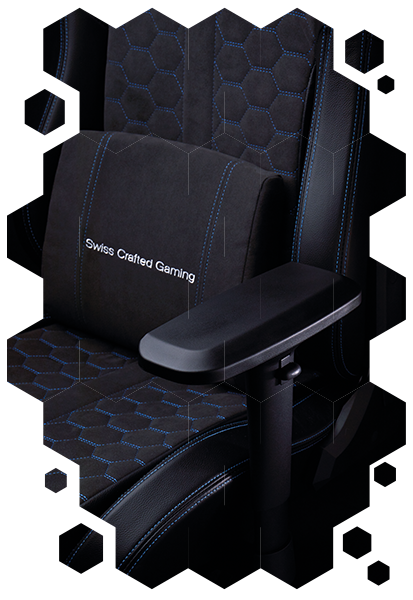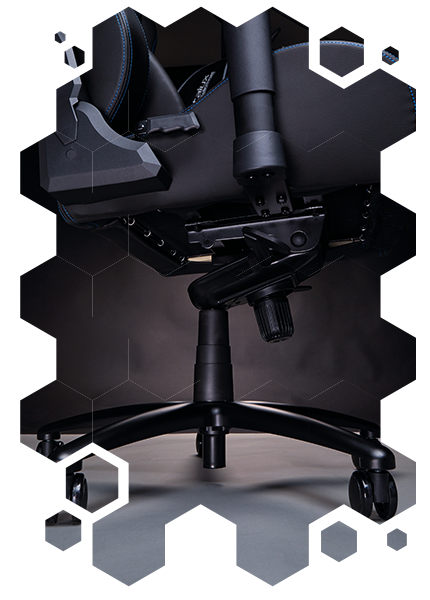 Secure and gentle on flooring
STABLE BASE
A chair is only as good and durable as its base! The robust aluminium frame sits on a generously sized base. The certified gas lift piston can handle up to 150 kg without a problem and enables stepless height adjustment. The lightly rubber-coated universal castors glide quietly and without scratches across all surfaces.
Solid steel core for maximum safety

High-quality aluminium base

Universal castors for hard and soft floors

Reliable load capacity up to 150kg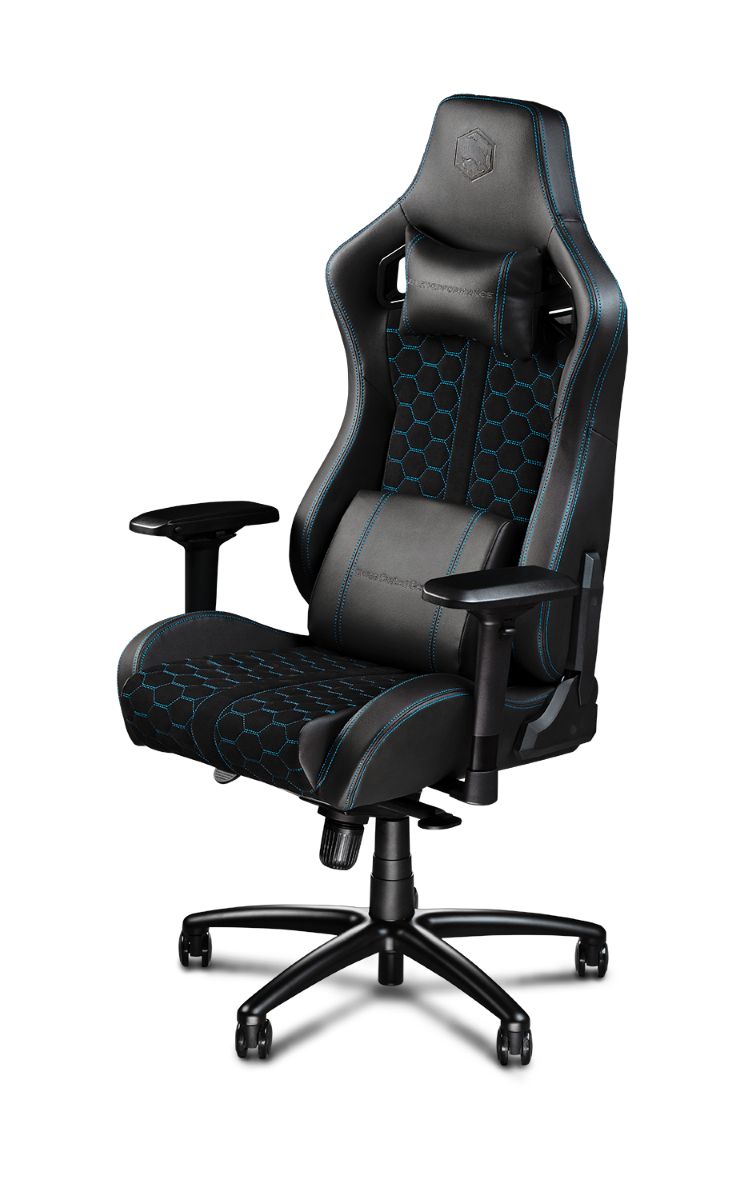 Recommended user height
- 160cm - 190cm
Recommended user weight
- 60kg - 120kg
Max. load capacity
- 150kg
Product weight (approx.)
- 32 kg
Materials
- High-performance fabric: 100 % polyester
- Alcantara: 67 % polyester, 33 % polyurethane
- PU leather / genuine leather (model dependent)
- Padding: cold foam
Construction
- Frame: aluminium
- Base: aluminium
- Core: solid steel
Warranty
- 2-year basic warranty
Armrests
- Adjustable in 4 dimensions
- Vertically 4 cm / horizontally 6cm

Cushions
- Neck and lumbar cushions included
- Padding: memory foam
- Upholstery: PU leather / fabric (model dependent)
Backrest
- Tilt back to max. 150°
- Tilt and lock function
Height adjustment
- Class 4 gas lift piston
- Stepless adjustment
- Height: 48 cm - 57 cm
Castors
- Universal, rubber coated

Stitching
- Machine stitched

Assembly
- Tools included
GET INSPIRED BY OUR COMMUNITY