PROJECT_BLACK.
WD Black achieves a new dimension in performance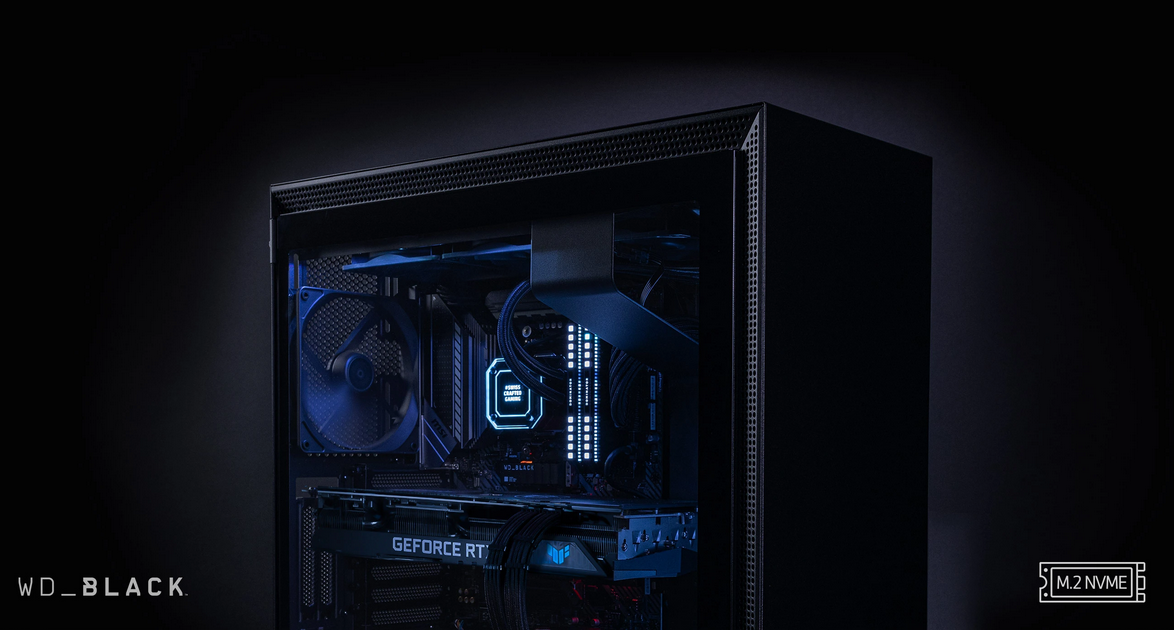 One universal color. In the right form seductive, powerful or simply elegant. There is more to it than just using it. There's a passion behind it!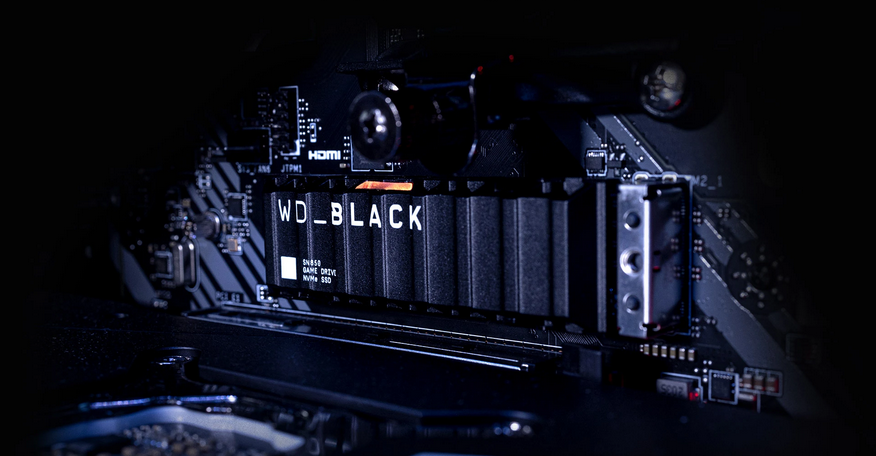 No one is more likely to come into question with this system than Western Digital. A pair of the WD_Black series in the form of a brute fast NVME SSD and an HDD form the heart of the Project Black.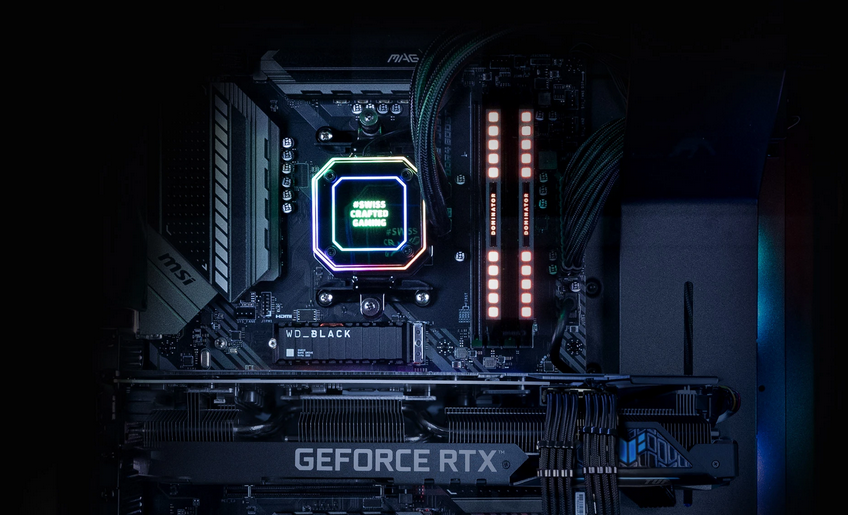 Paired with the latest AMD Ryzen 7 processor and NVIDIA RTX graphics card, the system in the NZXT H710i is elegantly staged. Form and performance that live up to the name.
A NEW DIMENSION OF PERFORMANCE.
The new WD_Black SN850 NVMe SSD achieves incredible read speeds of up to 7,000 MB/s and 5,300 MB/s write speeds and 1,000,000 IOPS for a smooth, responsive and powerful gaming experience.

Up to
7.000 MB/s
Reading speed
Up to
1,000,000
IOPS
Up to
5.300 MB/s
Writing speed
Excellent performance is best served chilled:
The WD_BLACK SN850 SSD in this system is equipped with a heat sink. Experience unthrottled performance at all times. The most important moments without compromise.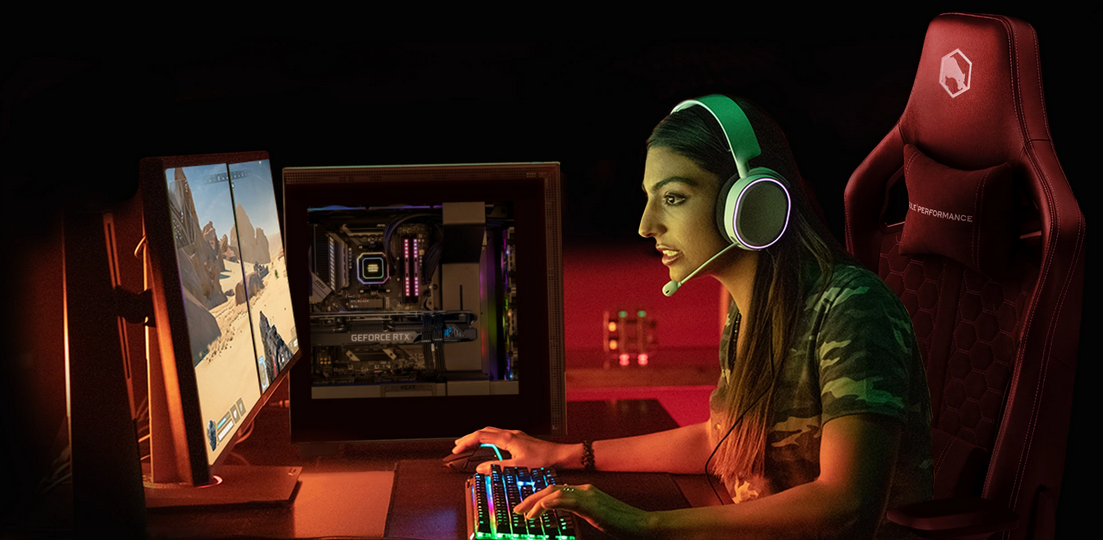 OPTIMIZED WITH THE WD_BLACK DASHBOARD

The downloadable WD_BLACK dashboard offers extensive control options. This enables the drive status to be monitored and provides the gaming mode, which always ensures maximum gaming performance.