THE ULTIMATE HIGHSPEED REVOLUTION
---
GAMING
Forget about annoying loading screens and play your matches at breathtaking speed without any performance drops.
PROFESSIONAL
Focus on your creativity when editing images and video, rather than on waiting times and full disc space.
OFFICE
Reorganize your daily work even with large amounts of data - fast as lightning, ultra-quiet and absolutely reliable.
---
PROJECT EVO is a tribute to the Samsung EVO SSDs, which are unbeaten popular among gamers and have only one goal: To rEVOlutionize speed!
This is exactly the same goal behind PROJECT EVO. The expertise of Joule Performance and the proven performance of Samsung EVO storage drives result in a complete system that is fully optimized for high speed:
Samsung EVO strengths: Reliable and breathtakingly fast storage

Joule Performance strengths: Perfectly balanced and whisper-quiet systems

Combined in PROJECT EVO for maximum performance and quality in every detail
---
---
---
---
1TB Samsung NVMe SSD
980 Pro Heatsink
---
2TB Samsung SSD
870 Evo Basic
FOCUS ON YOUR GOAL - NOT THE LOADING BAR
.The 1TB Samsung EVO 980 PRO heatsink delivers blazing speeds with PCIe 4.0.
The 2TB Samsung 870 EVO stores all your important things quickly and absolutely reliable.
The Corsair iCUE H100i ELITE AIO combines powerful cooling with unique customization options.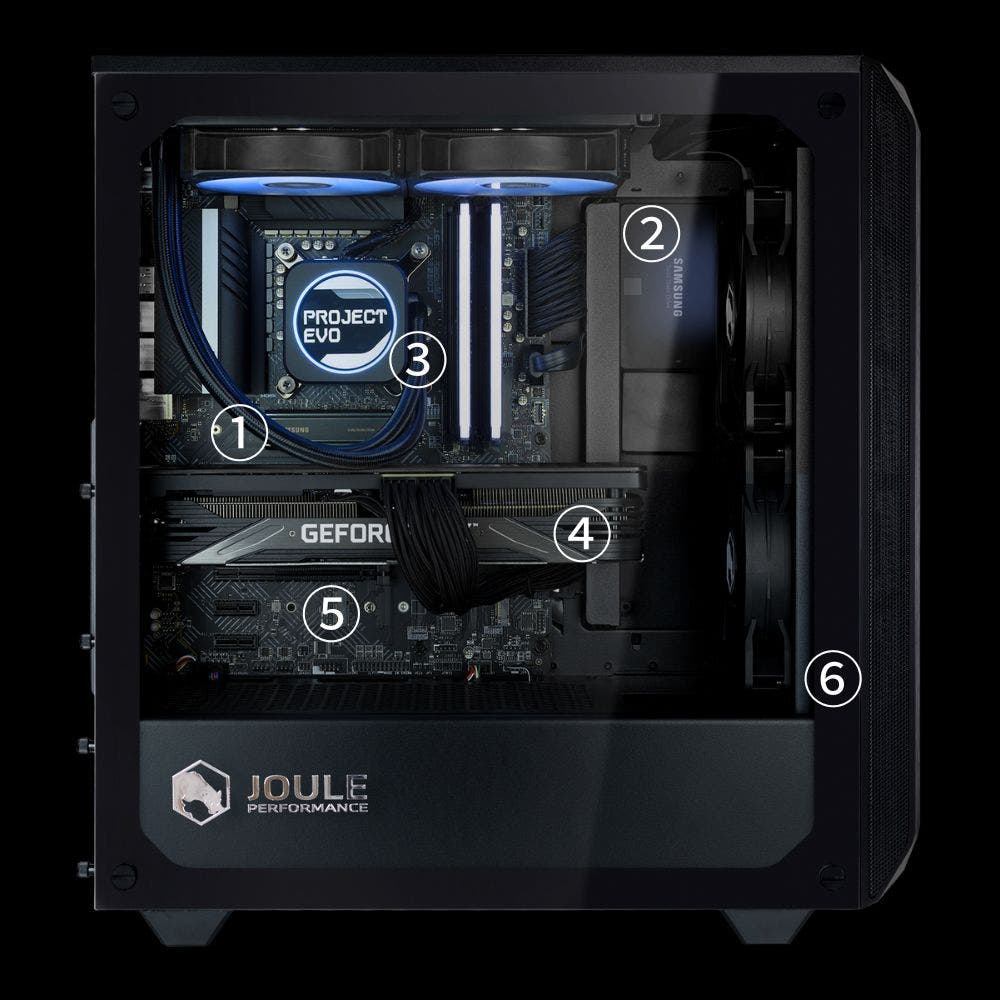 The 3070 TI offers powerful RTX graphics performance, from 4K gaming to intensive video editing.
Intel i7, 32GB Corsair RAM und MSI B660 bilden die starke Basis für das rEVOlutionäre Konzept.
Intel i7, 32GB Corsair RAM and MSI B660 form the strong basis for the rEVOlutionary concept.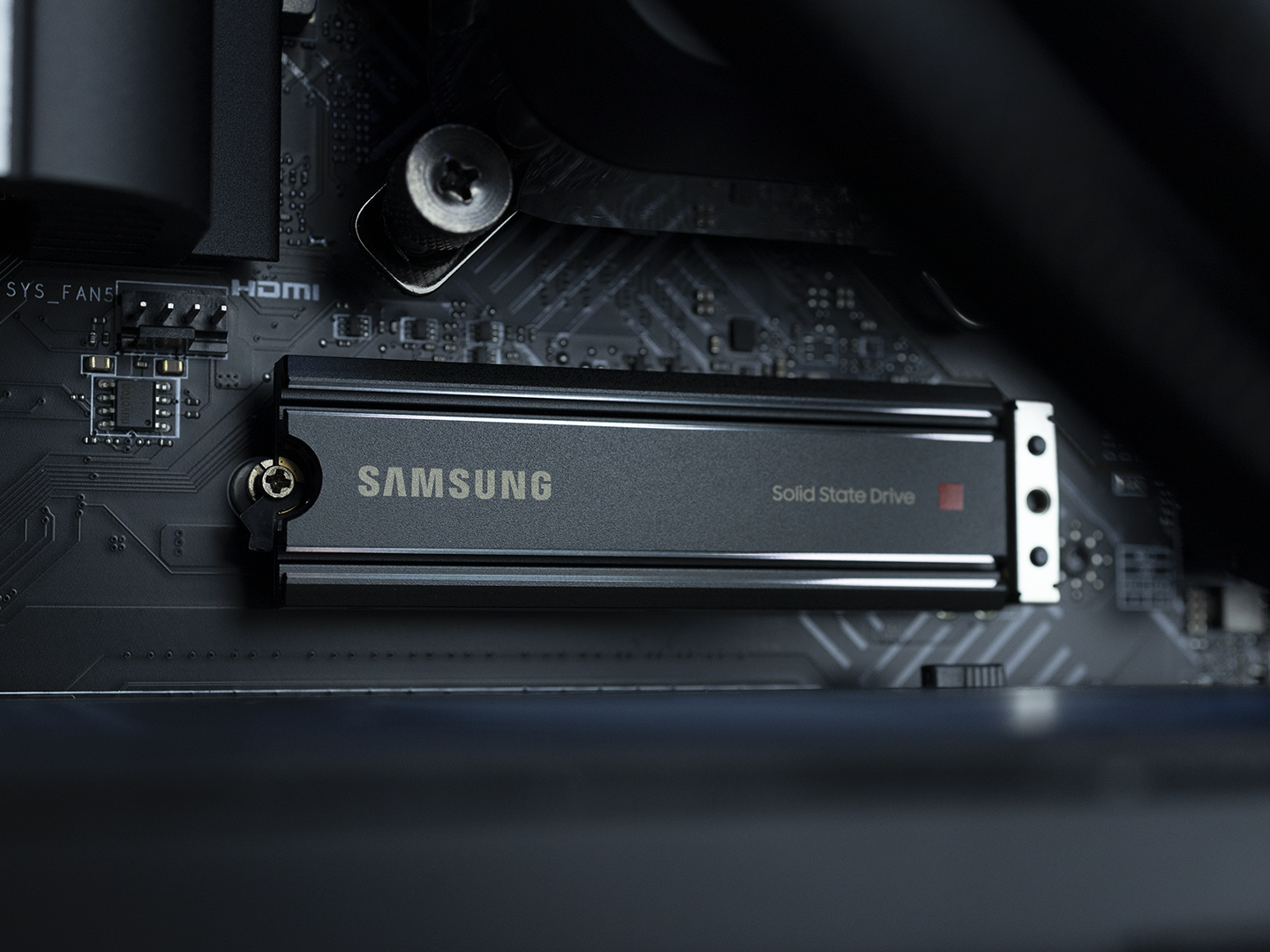 The days of fetching a coffee during loading bars are definitely a thing of the past! Whether intensive gaming, demanding video or image editing or fast office tasks: The Samsung 980 PRO Heatsink NVME M.2 SSD delivers breathtaking speed for all your needs with 4th generation PCIe technology. The integrated heat sink guarantees maximum performance even during long gaming or work sessions.
---
| | | |
| --- | --- | --- |
| 7.000 Mb/s | 5.000 MB/s | 2x faster |
| read speed (max.) | write speed (max.) | than PCIe 3.0 |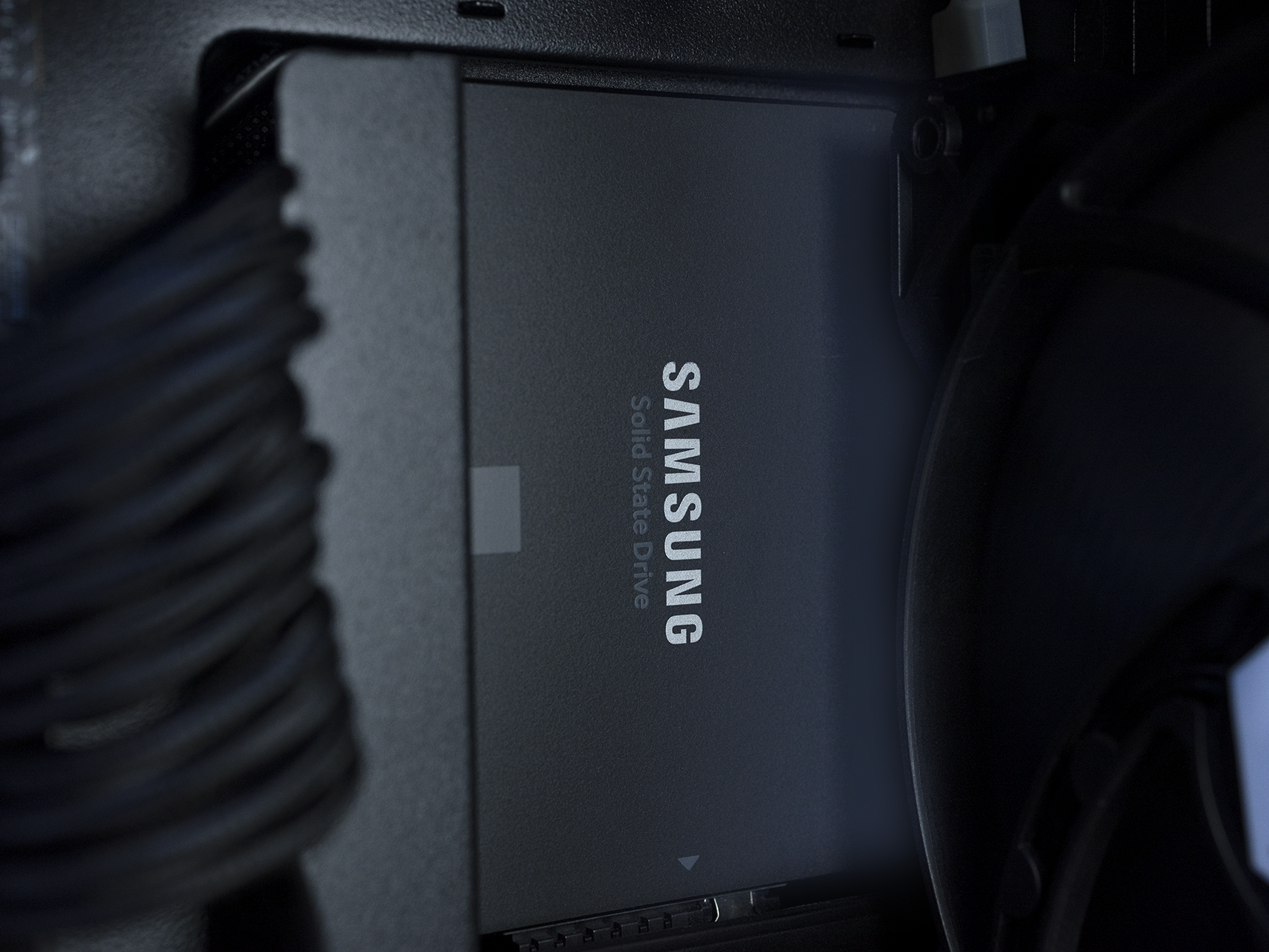 Samsung EVO SSDs are among the most popular SSDs in high-end gaming - and for good reason! The Samsung 870 EVO Basic is the ideal combination of performance, reliability and durability. The proven 2TB SSD comfortably holds all the games, programs and files that are important to you.
---
| | | |
| --- | --- | --- |
| 560 Mb/s | 530 MB/s | 3x faster |
| read speed (max.) | write speed (max.) | than a HDD |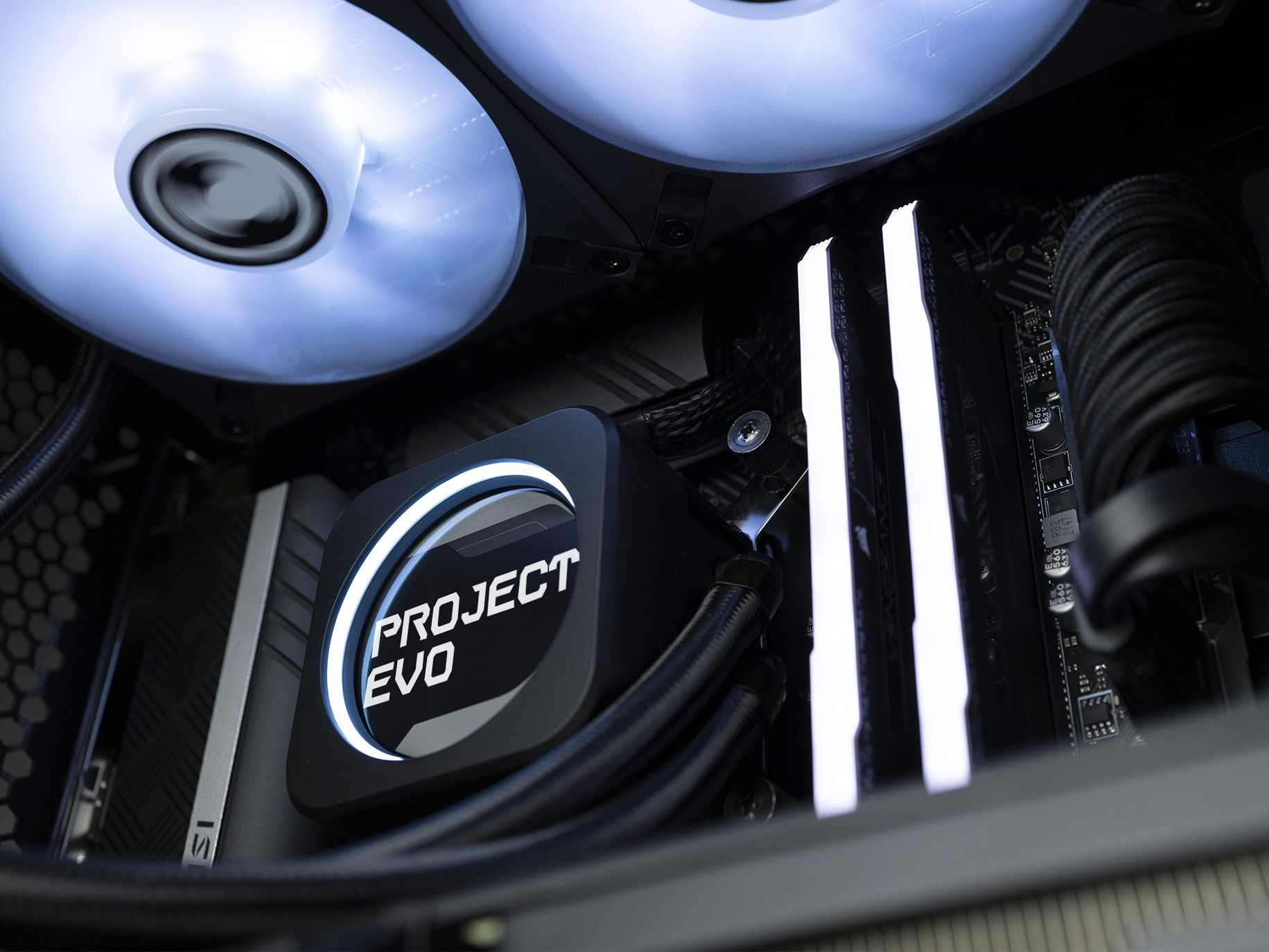 The Corsair iCUE H100i ELITE all-in-one water cooling system is both powerful and stylish. It provides maximum CPU performance at all times while remaining whisper-quiet. The fully customizable LCD display lets you express your style - or just proudly display the beautiful PROJECT EVO logo!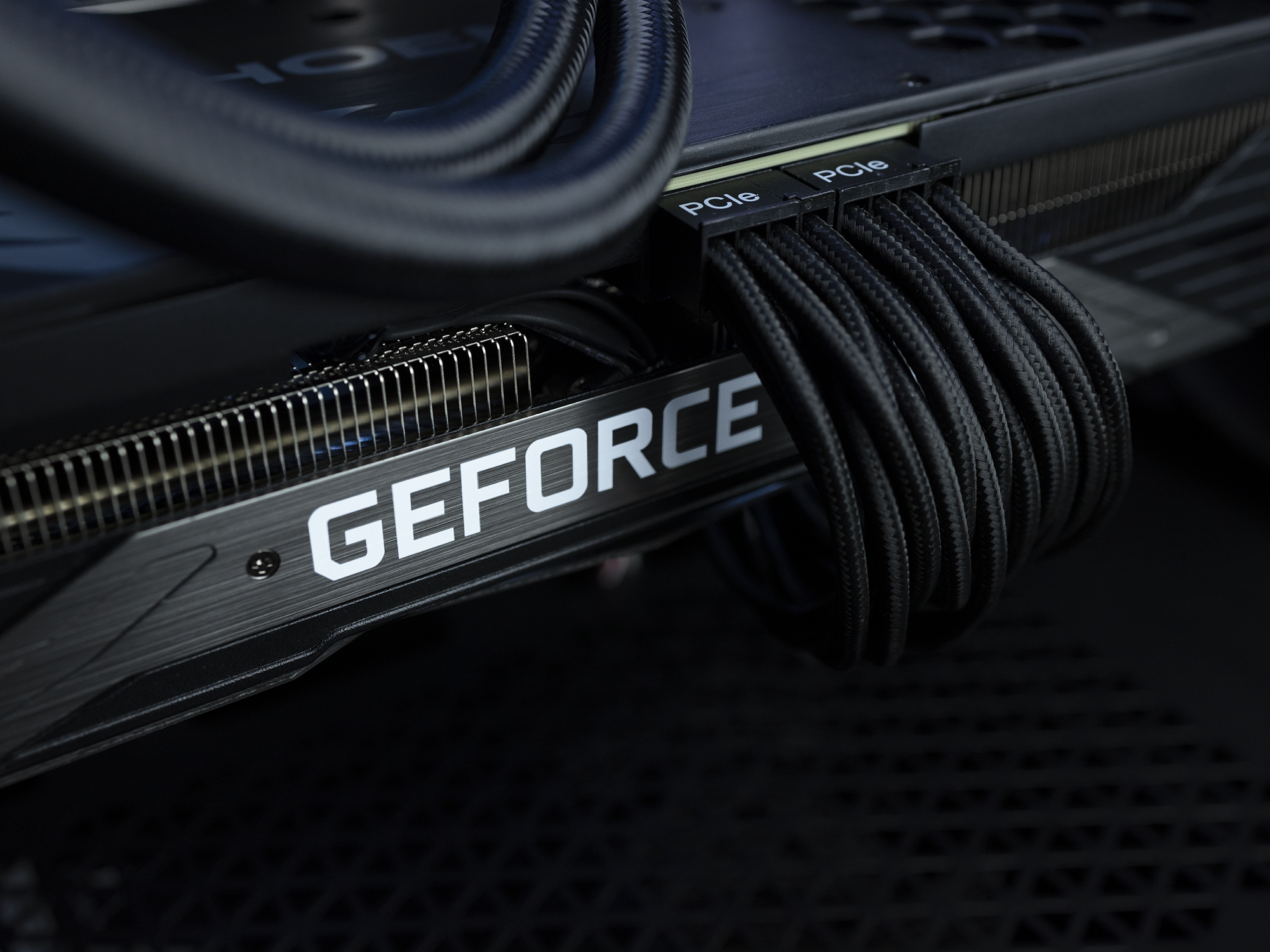 The 3070 TI delivers aggressive graphics performance with 8GB GDDR6X and boost clocks up to 1.77GHz. Experience immersive 4K gaming with stunning graphics. Or effortlessly tackle demanding tasks like video editing or 3D rendering. Full flexibility and performance that lets your creativity run wild!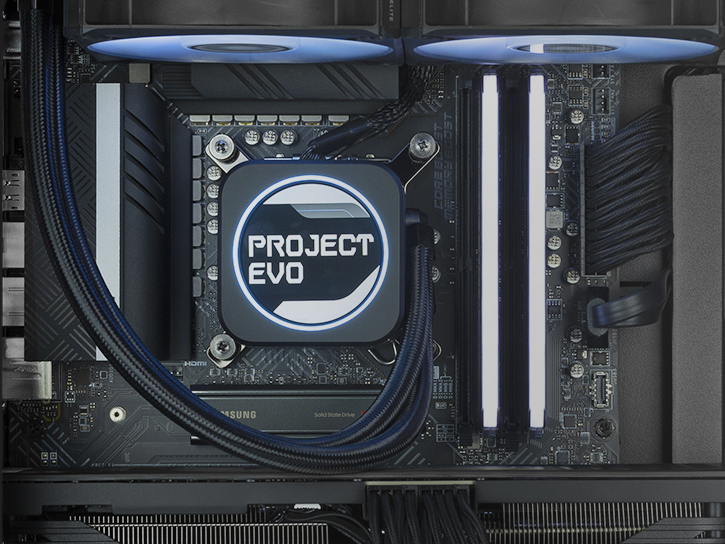 The Project EVO is based exclusively on high-quality components: The i7-12700F with 12 cores and boost up to 4.9 GHz is enthroned on a MSI B660 PRO motherboard. Completed with performance-optimized 32 GB Corsair Vengeance PRO RBG RAM, which also blends in perfectly thanks to Corsair iCUE software.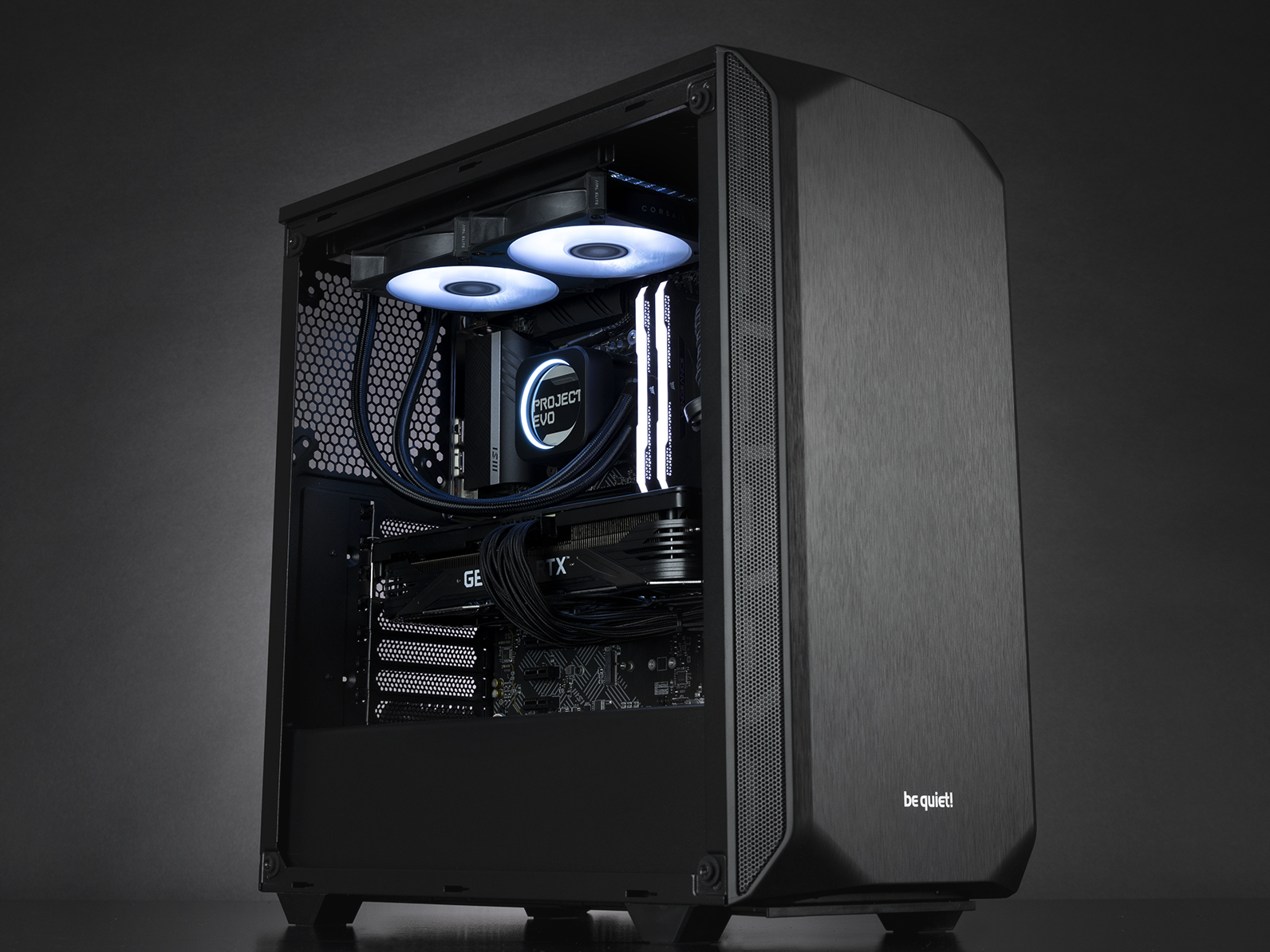 Fast = Loud? No way! Blazing speed can also be very quiet. With the multiple award-winning Pure Base 500 from be.quiet!, selected silent fans and meticulous optimization, the Project EVO reaches a maximum of 38 db(A) under stress. And that with ideal airflow for full performance at all times.