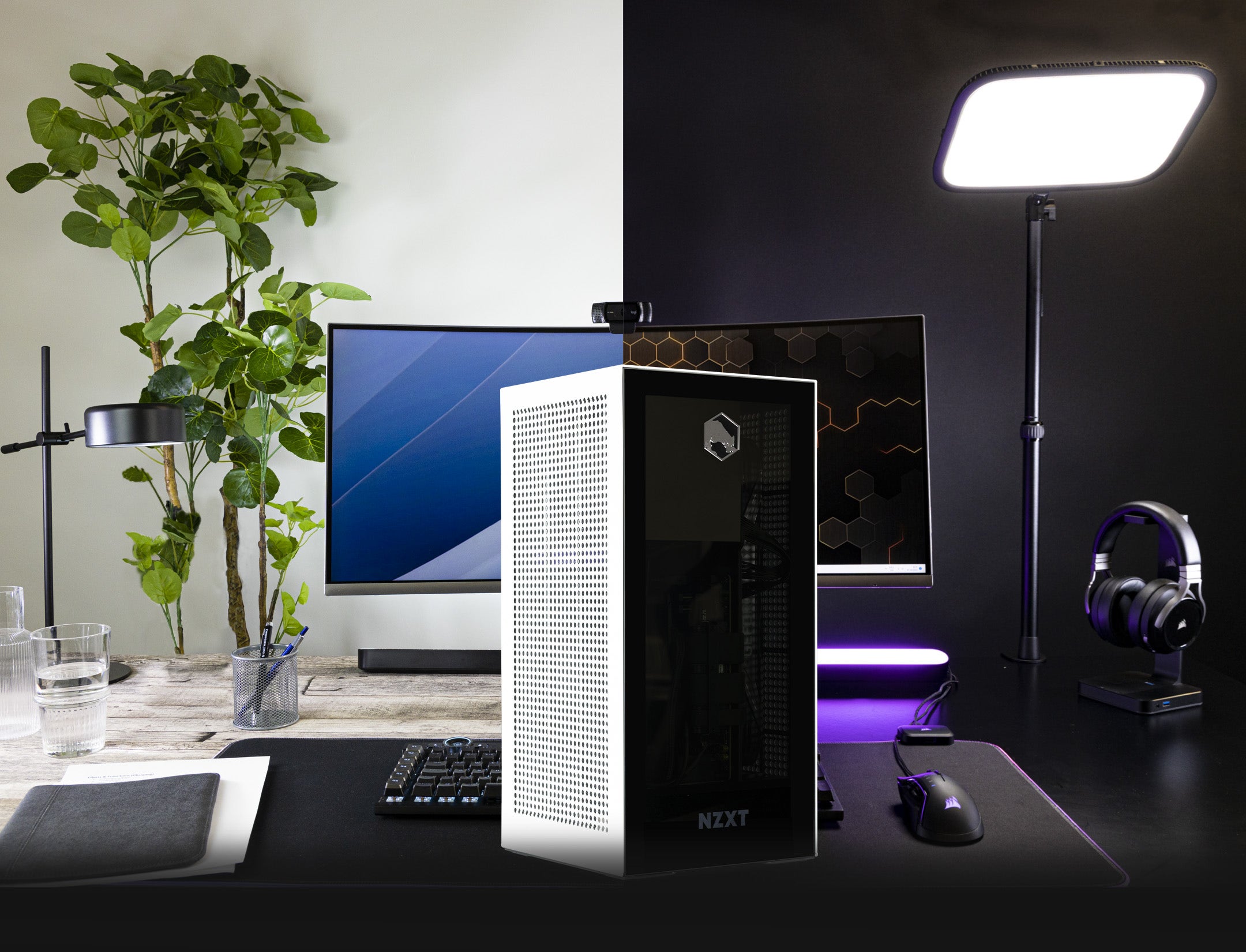 SPIRE
SMALL BUT POWERFUL.
May we introduce? - SPIRE, the little power tower.
SPIRE is defined on the one hand by its compact and original PC design - with its upright design, it not only integrates excellently into any image of a workplace, but is also extremely space-saving.
On the other hand, it is defined by its amazing power, which is hidden in its small form.
---
Intel Core i7-12700
Processor
---
---
Corsair Venegeance
32GB DDR5-5200 MHz
---
Samsung 980 Pro
1TB PCIe 4.0 NVMe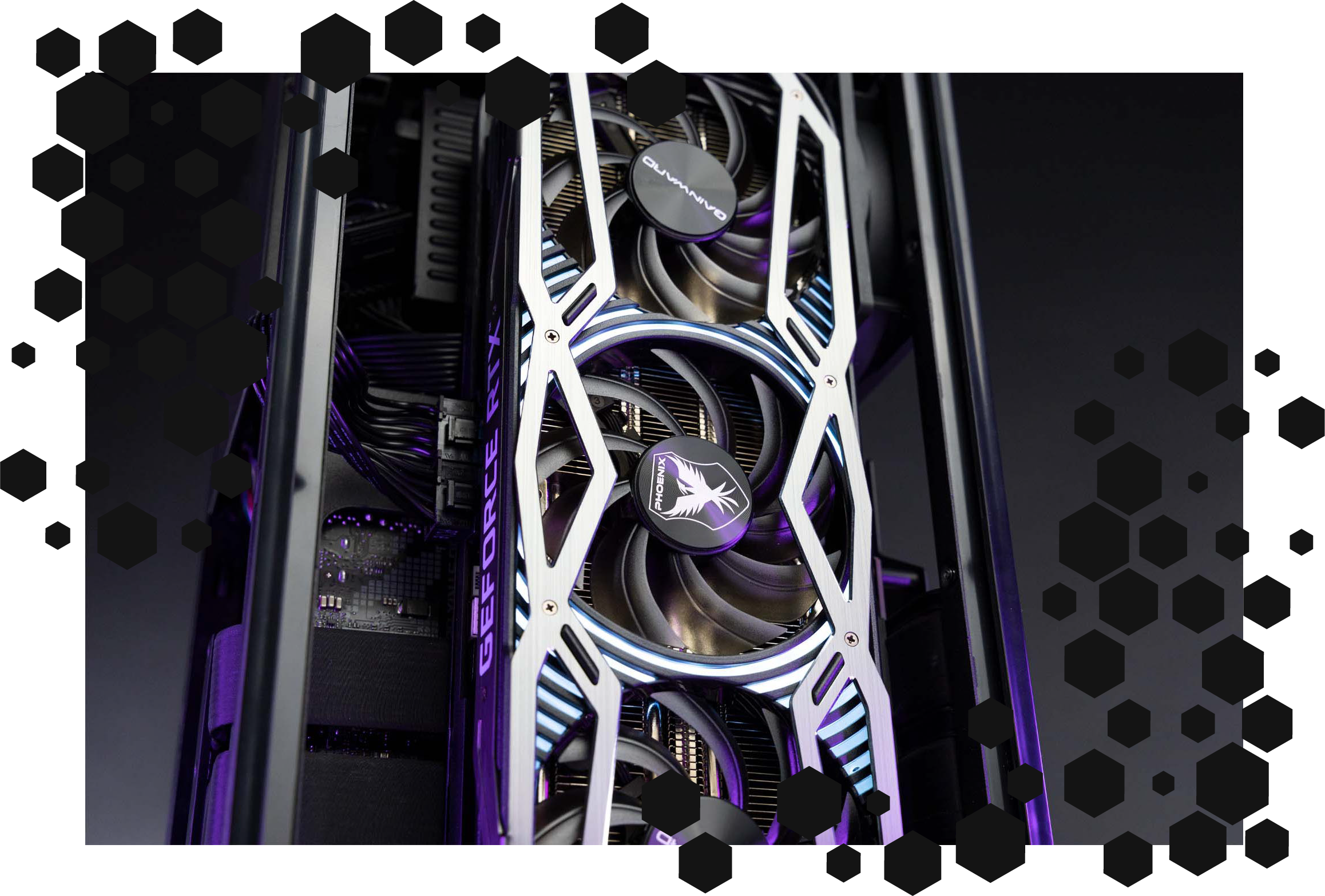 Maximum performance and smooth results - SPIRE unleashes its power every time it is used in conjunction with Intel Core processors and NVIDIA RTX graphics cards.
As the name suggests, SPIRE is a tower-shaped case from NZXT, which is not only elegant, but also extremely space-saving. The unusual case in a metal construction and solid material looks like it was cast from one piece.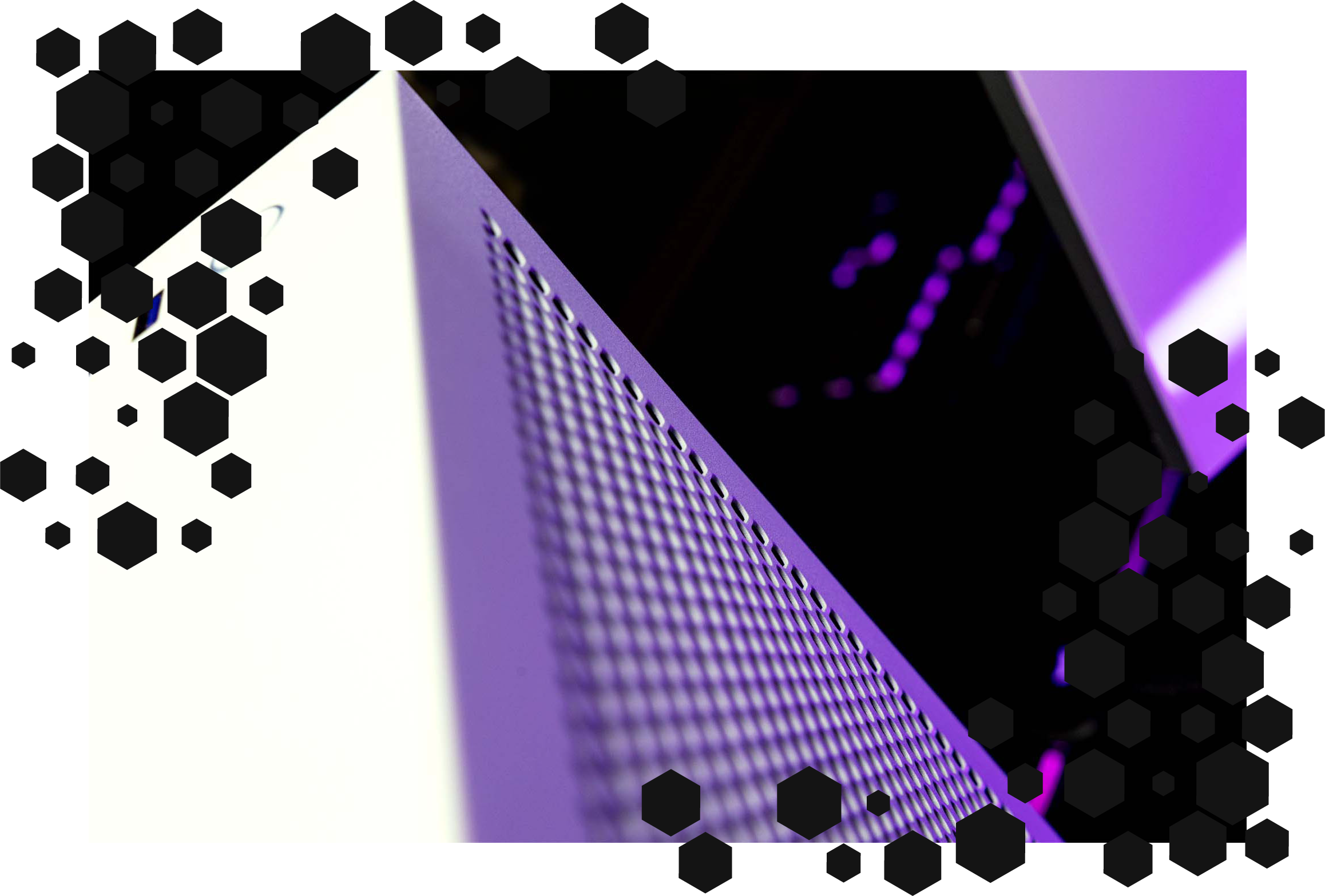 Inconspicuously hidden inside SPIRE is an AiO water cooling system to guarantee maximum performance.
For effective work - not only with a cool head, but also with a cool processor.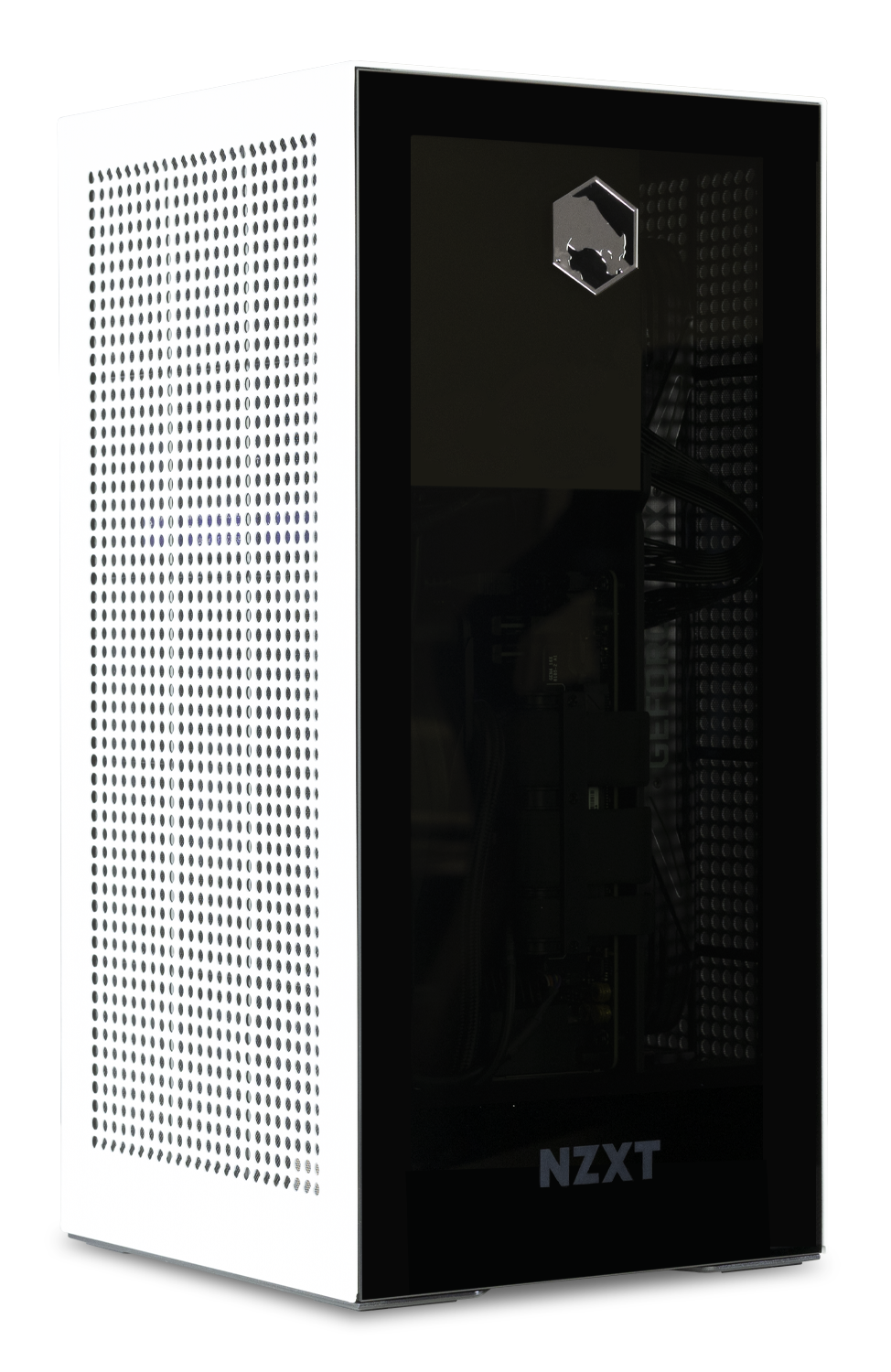 SPIRE was specifically designed to bring the power of work home in a compact and elegant format. SPIRE is an innocent elegance, but it's a fistful - inconspicuous until you flip the switch.
But it should be noted that after work, the gambling starts! A snap of the fingers is all it takes. Let the fascinating graphic quality convince you and enjoy the best experiences during your favourite games.
SPIRE supports you with breathtaking performance, whatever you're up to.