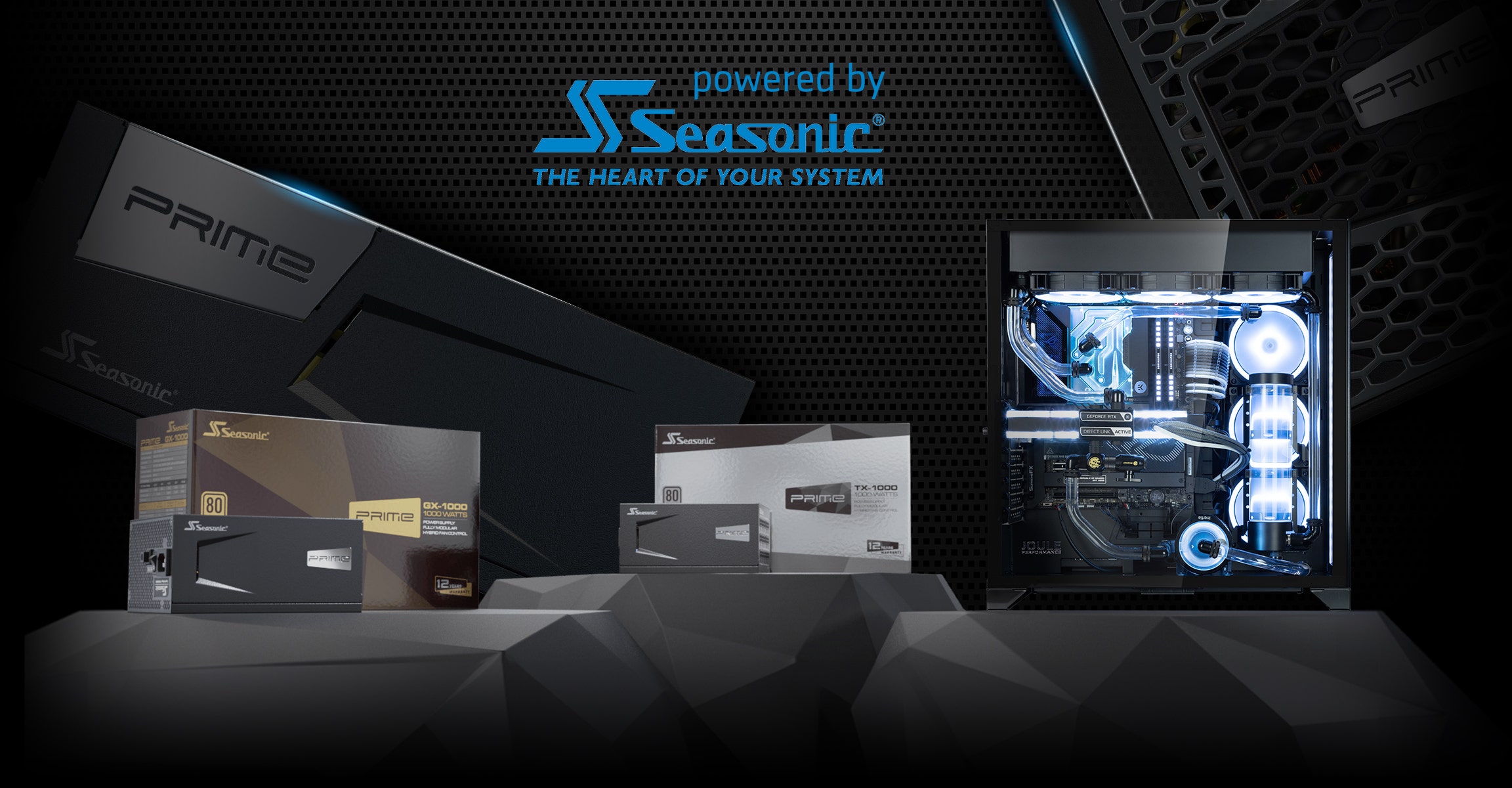 THE HEART OF YOUR SYSTEM




POWERED BY

.
Seasonic sums up what a power supply really means with its motto "The Heart of your System": It is the central force of your system, supplying power to your components for optimal performance and protecting your hardware. Discover the powerful Focus GX, Prime GX and Vertex GX models which have been developed specifically for demanding gamers. Experience the full potential of your Joule Performance PC with Seasonic's energy-efficient and reliable power supplies - the vital heart of your system.
Experience
Professionals with more than 40 years of experience developing power supplies
Expertise
Special solutions and features for gaming and working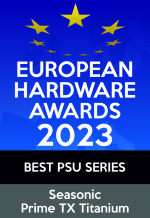 Outstanding
Numerous awards for high quality and reliability
Reliable
Long lifespan with a full warranty of up to 10 years
The PRIME series is the right choice for demanding gamers and professional users. These power supplies offer excellent performance, stability and efficiency up to an impressive 1600 Watts. We recommend PRIME power supplies both for powerful, high-end gaming systems and for professional workstation PCs
GAMING PCS WITH SEASONIC PRIME PSUU
The FOCUS series is suited for gamers and PC enthusiasts in the performance range of up to 1000 Watts. FOCUS power supplies offer a good balance between performance, efficiency and value, and are ideal for gaming PCs where there is demand for a good price-to-performance ratio.
GAMING PCS WITH SEASONIC FOCUS PSU
What makes Seasonic unique? The huge selection! In addition to the known FOCUS and PRIME power supplies, there are also a few other series and models that we install and recommend for special systems and areas of application:
TIPS FOR CHOOSING A POWER SUPPLY
Seasonic has a huge selection of power supplies. So which power supply is the right one for YOU and your gaming PC? - With our finished systems, you don't need to worry, we'll always choose the perfect power supply for them. If you are putting your gaming PC together by yourself in the
the following tips from our power professionals will help you to choose the right power supply:

HOW MUCH WATTAGE DOES MY POWER SUPPLY NEED?
The power supply must deliver excellent performance for the entire gaming system. The right wattage is important for a stable electricity supply and ensures the full performance of your system. Remember: High-end gaming graphics cards and CPUs capable of overclocking are very watt-intensive.
Seasonic offers suitable models and a handy wattage calculator for each performance range. But you don't have to do the work all by yourself: You'll get automatic tips in our Configurator, if your chosen power supply is too weak.

HOW EFFICIENT SHOULD THE POWER SUPPLY BE?
High efficiency ensures that the power supply converts the consumed energy efficiently into usable power, which reduces energy costs and extends the lifespan of the power supply.
All Seasonic power supplies used with Joule Performance have at least 80 Plus Gold Certification or higher. You can also find a selection of Platinum and Titanium models with even higher efficiency in the Configurator. The selection depends on your needs and budget, and doesn't impact the functionality of your system.

FULLY-MODULAR OR SEMI-MODULAR POWER SUPPLY?
Lastly, you have the choice: Non-modular, semi-modular or fully-modular? The benefit of fully-modular power supplies is that the cable management is cleaner and the air circulation is better, since there are no unused cables in the system.
Virtually all Seasonic power supplies in our Configurator are fully-modular (with few exceptions). Ultimately, this choice is a matter of your taste and budget. Our professionals in production will also be able to work their magic on a non-modular power supply to ensure clean cable management ;) We would still always recommend fully-modular power supplies for greater flexibility when upgrading using our upgrade service.