Windows 11 offers improved features and a modern user interface. Whether you are a gamer, streamer, professional or IT administrator: When buying a Joule Performance System, you can choose between the Windows 11 Home and Pro version. The differences are not so easy to spot at first sight. We'll take a closer look at the two versions of Windows 11 here and explain which version is best for you.
Even though Windows 11 Home has a smaller feature set than the Pro version, it definitely offers an improved gaming experience. The following important features are included in both Home and Pro:
DirectX 12 Ultimate: higher graphics performance and improved compatibility with games
new Game Mode option: prioritizes system resources for an optimal gaming experience
integrated Xbox-App: play Xbox games on your PC and interact with Xbox friends
improved Game Bar: easily monitor game performance and create in-game recordings.
Windows 11 for Business, Enterprise und Professional
While Windows 11 Home may be sufficient for normal use, Windows 11 Pro offers the features and tools that professional users and enterprises of all sizes need to be productive and secure.
Windows 11 Pro supports more powerful hardware:

Processor
The Pro edition of Windows 11 supports the use of two processors in the system. Furthermore, the operating system can use up to 128 processor cores. The Home Edition only supports 64 CPU cores.

Working Memory (RAM)
Windows 11 Pro allows up to 2 TB of RAM. In comparison, the Home Edition can use a maximum of 128 GB.
Windows 11 Pro stands out with these security features:

Encryption: Bitlocker encryption technology can be used, for example, to encrypt boot drives or other separate sectors of data storage, protecting data from unauthorized access.

Virtualization: With the Hyper-V virtualization technology, other operating systems can be run in a separate window.

Application Guard: Windows Defender Application Guard isolates untrusted websites. This allows the browser to be used like a sandbox.

Windows Sandbox: With the Windows Sandbox, a virtualized desktop environment can be created where unknown applications can be completely isolated and tested securely.
Windows 11 Pro supports IT administrators with the following management features:
Efficient configuration: group policies allow system administrators to configure entire groups of devices in one step.

Centralized update control: With the Update for Business feature, enterprise system administrators control how updates are distributed to users.

Enhanced remote desktop control: Remote access saves time and travel for the system administrator.
For which scenarios and users is Windows 11 worthwhile?
Compact Mini PCs
for companies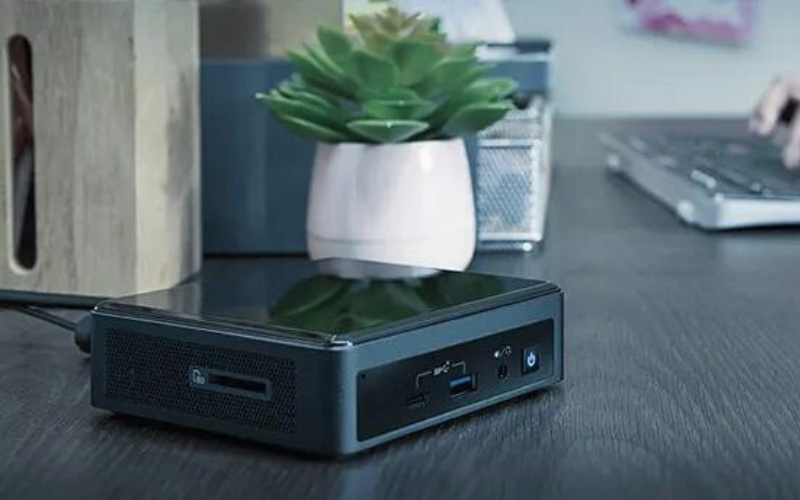 Primarily, medium to larger companies benefit from the Pro features. The exclusive management functions and the higher security support companies enormously in their everyday work.
Workstations for professionals with
special applications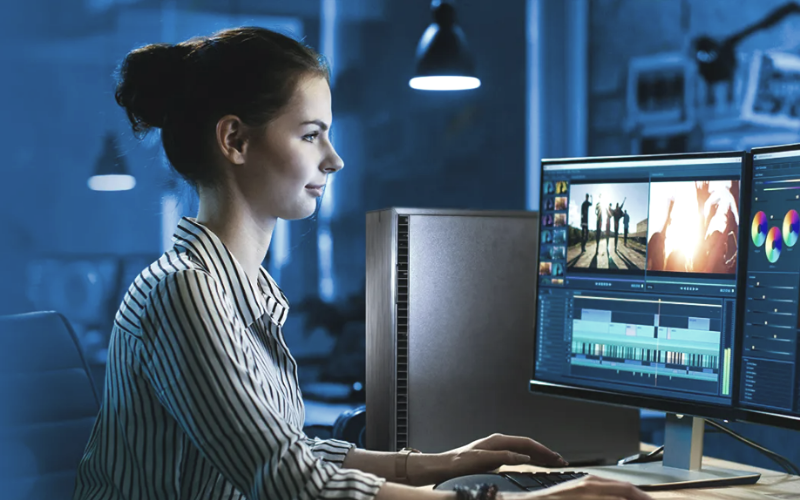 Whether intensive video editing, complex 3D modeling or measuring work with the help of drones: For applications that place extreme demands on the hardware, the Pro version is the right choice.
---
The most important Windows 11 functions in comparison
BitLocker device encryption
If your device is lost or stolen, BitLocker puts everything on lockdown, so no one else can access your systems or data.

Centralized update management
With the Update for Business feature, enterprise system administrators control how updates are distributed to users.

Windows Information Protection (WIP)
Helps protect enterprise apps and data against accidental data leaks on enterprise-owned devices and personal devices that employees bring to work.

Advanced hardware support
Supports up to 2 TB RAM (Home Edition: 128 GB) and two processors in the system with up to 128 processor cores (Home Edition: 64 CPU cores)

Device encryption
If you turn on device encryption, only authorized individuals will be able to access your device and data.


Windows Security
View and manage the security and health of your device.


Firewall and network protection
Your Windows device comes with built-in security features to help safeguard against viruses, malware, and ransomware.


DirectX 12 Ultimate support
State-of-the-art graphics and gaming features for improved performance, lower latency, and enhanced graphics quality for gaming.


Internet protection
App & browser control in Windows Security helps protect your device from potentially dangerous apps, files, websites, and downloads.


Secure boot
Helps prevent malicious software applications and unauthorized operating systems from loading during the system start-up process.


Windows Hello
Uses facial recognition, fingerprint, or PIN, for a fast, secure, and password-free way to unlock your compatible Windows devices.