ERGONOMIC COMFORT WITH OUR GAMING CHAIR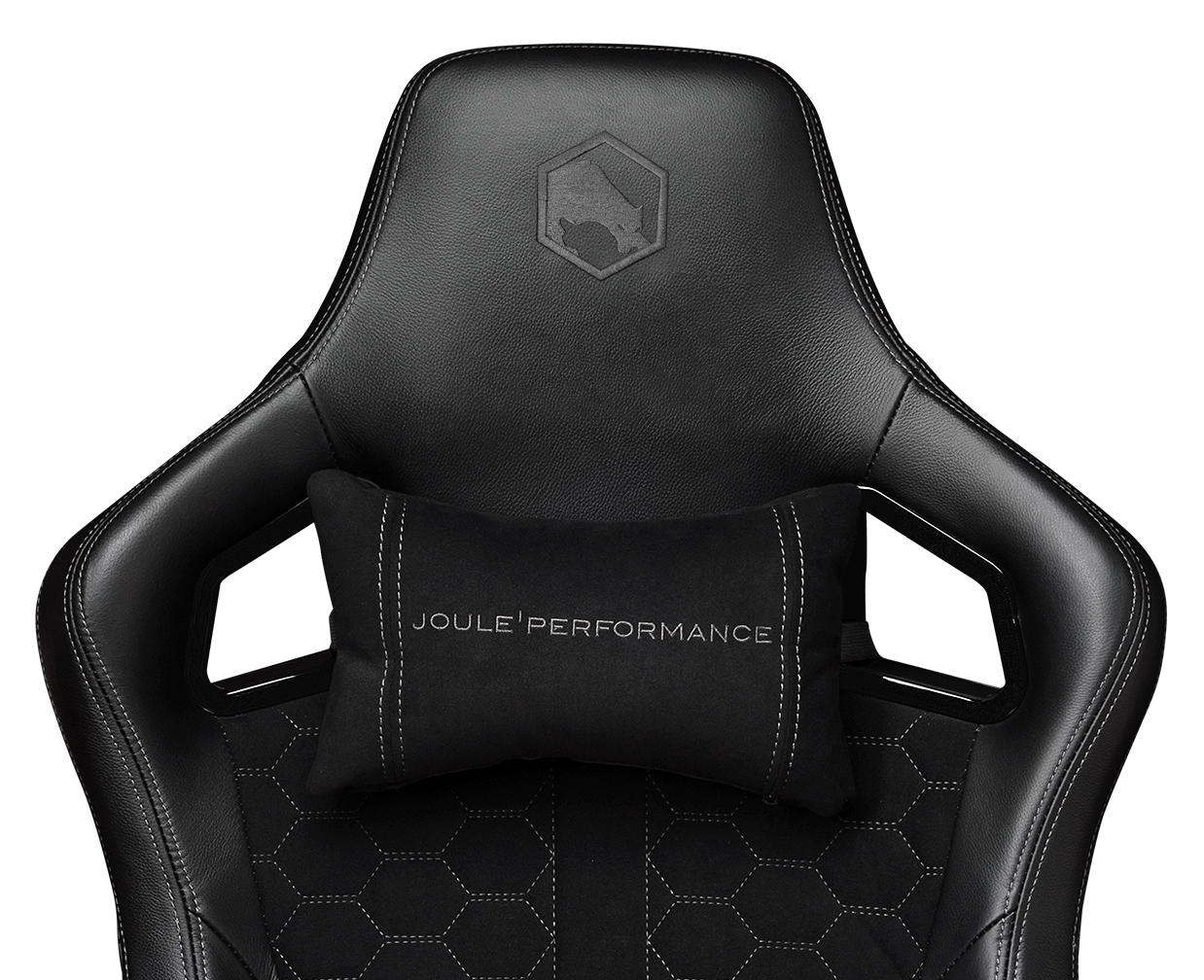 I came, sat and won.
In gaming, fractions of a second often determine success or failure. The Joule Performance Gaming Chair offers ergonomic comfort for winners.
top materials
Original
Alcantara
Genuine Italian top quality
The seat and back cushions are covered with genuine Italian Alcantara. The fabric is perfect for this application because it is breathable, durable and looks elegant. Its soft texture is pleasant to the touch and it is produced 100% climate neutrally.
valuable
genuine leather
The genuine leather cover of the Stealth and Storm gaming chairs ensures a classy and exclusive appearance. Leather is not only a very durable material, but is also considered resistant to aging and temperature. Leather can absorb moisture on the inside and release it to the outside.
easy care
pu leather
The less expensive alternative to the genuine leather is the PU leather. This is polyurethane coated leather, which is similar to the genuine leather stain resistant and easy to clean. We use PU leather covers on the Raid Blue and Raid Red chair models.