EQUAL TO THE VARIETY OF AIRCRAFT - FROM LIGHT AIRCRAFT TO COMMERCIAL AIRLINERS IN THE GAME, WE HAVE THE RIGHT FOUNDATION FOR YOUR TRIP WITH OUR MICROSOFT FLIGHT SIMULATOR PCs. WITH OUR JOULE FORCE NUKE AND JOULE PERFORMANCE RAGE SERIES, MAXIMUM EXPECTATIONS ARE MET AND PUT NO END TO YOUR HORIZON. EXPERIENCE THE FULL IMMERSION OF A FLAWLESS SIMULATION OF OUR WORLD WITHOUT LOSS OF DETAIL.
PRECISION LANDING
WITH THE PERFECT


SETUP



OPTIMAL VISIBILITY IS AN IDEAL PREREQUISITE FOR A GOOD FLIGHT.
BUT PILOTS MUST HAVE FULL CONTROL OF THEIR AIRCRAFT IN THE MOST
UNDER FULL CONTROL. WITH THE RIGHT CHOICE OF
PERIPHERALS, EVEN THIS MASTERFUL UNDERTAKING IS ONLY A SMALL
TURBULENCE FOR YOUR PERFECT APPROACH.
Get the perfect view of your possibilities with the Samsung Odyseey G9
Display. With a resolution of 5120 x 1440 pixels, it is as wide as two
QHD monitors, giving you maximum space for epic flight sequences
over all 37,000 airports and 2 million cities in Microsoft Flight Simulator.
in Microsoft Flight Simulator.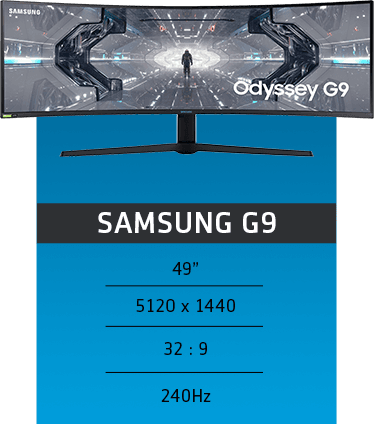 Every grip fits with the Logitech X56 H.O.T.A.S. thrust controller and joystick. Thereby
is a prime example of comprehensive control of any flight and space simulator.
and space simulations - with analog sticks, 4 interchangeable compression springs,
16-bit elevator and aileron axis, and 189 programmable controls.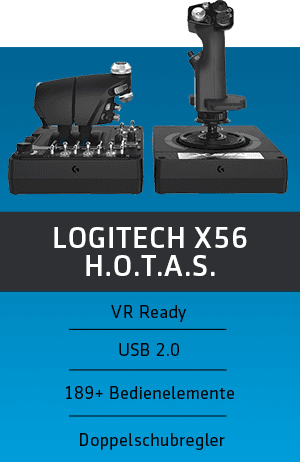 Complete the package together with the award-winning Logitech G915 keyboard and the
Logitech G502 mouse and turn your cockpit into the perfect command center.
command center. Durable, comfortable, and ready for intense gaming sessions.
gaming sessions. Leave nothing to chance anymore!